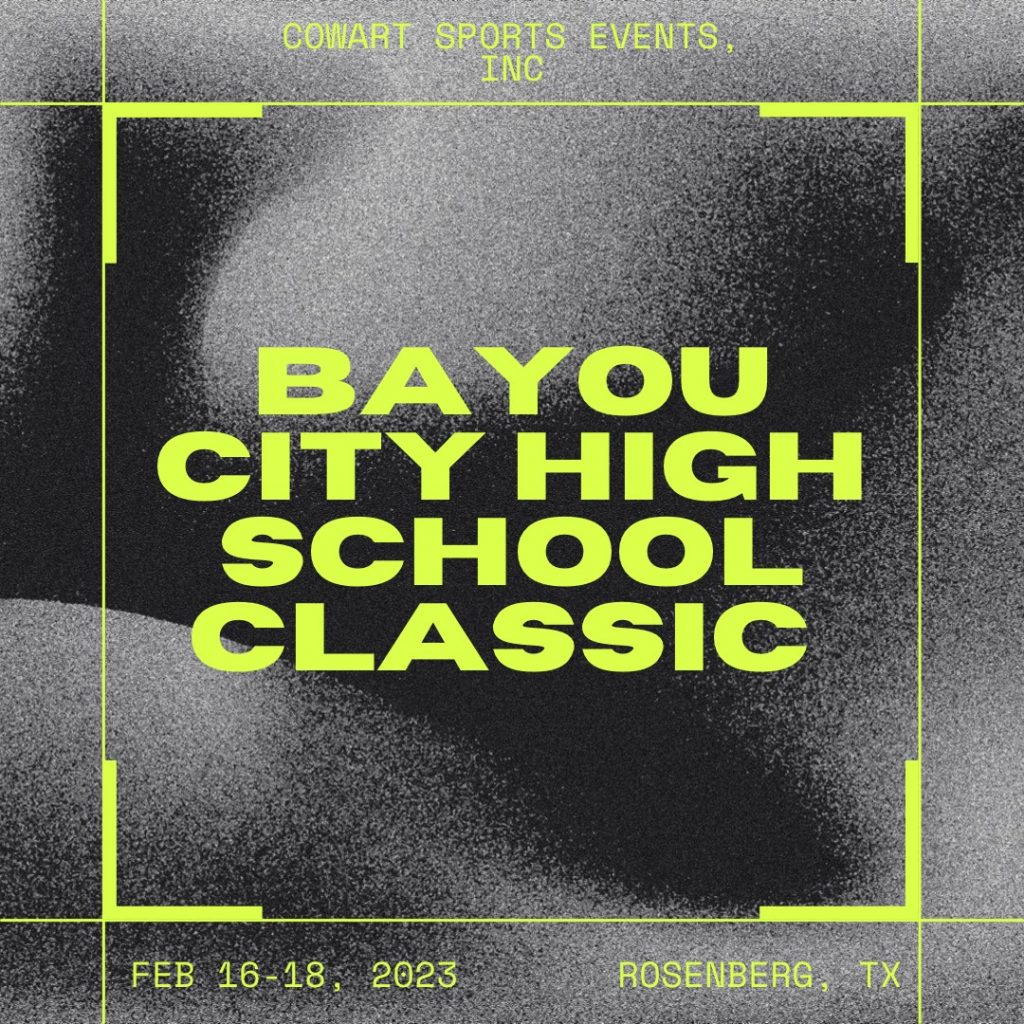 The inaugural Bayou City High School Classic softball tournament will be held on Week 1, February 16-18, 2023, at the Diamonds at Daily Park, just west of Rosenberg. You may click on the following link to access the tournament home page as well as register online (https://theeliteshowcase.com/events/2023-bayou-city-high-school-classic-rosenbergtx-feb-16-18-2023/).
The evert is sponsored by Cowart Sports Events, a well known company which has been running tournaments for several years and endorsed by Texas Prep Softball. The event will be held at the new, all turf fields at the Diamonds at Daily Park, just west of Rosenberg, Texas. (https://www.thediamondstx.com/) We plan to run the tournament in both bracket and round robin formats to suit the needs of the schools who want to participate.
Cowart Sports Events has secured blocks of rooms at hotels in the Rosenberg and Sugar Land areas for rates below $100 per night per room to try to help the budgets of out of town schools attending.
Cowart Sports Events is consistently striving to create top quality experiences that can be remembered for a lifetime.
We are so honored to finally have the opportunity to offer an event that can truly provide a first class tournament experience never seen before in this high school tournament space. We know that there is a good chunk of time until next February, but we wanted to get this out as early as possible to ensure that everybody would be introduced to CSE, Inc. and have time to save your spot.
At Cowart Sports Events our number one goal is to facilitate a fun, safe, and rewarding event for everyone in attendance, just as we have done now for 13 years. The event format's we will offer are below.
Tournament Formats:
64 Team Tournament Bracket – 6GG – 3 days – 2 games/day
Round Robins – 4GG – 2 days – 2 games/day
All Games will be 1 hour 45 minutes.
The Championship game of the Bracket will be 7 innings with no time limit.
Run rule will be 15 after 3 and 10 after 5 innings.
Event will play by NFHS rules
Teams will provide their own .47 core 375 compression balls – Umpires will control.
Entry fee is $575.00 for the Tournament Bracket 6 GG.
4GG Round Robin Entry Fee is 395.00.
Invoices for the event will be billed directly to your school after October 1, 2022.
Housing options (if needed) are all under $100.00/night. – See our Tier 1 Housing Page
A bit more about us:
Over the past 13 years we have and continue to host several tournaments in Texas, Oklahoma, Louisiana, Arkansas, Mississippi and other surrounding states some of which we have been producing for over a decade.
Our events are the best of the best and attract the best competition.
We are known for well run events people want to come back to.
Our events host anywhere from 50 to 120 teams per weekend event.
We have National references that can and will vouch for our credibility and the quality of our events.
Our company is a certified HUB Vendor with the State of Texas.
Our officiating base is the cream of the crop.
We are the ONLY entity actively promoting and facilitating on-going training and new umpire development, with a focus on increasing women in the officiating ranks.
We are consciously engaged in efforts to lower the average of our officials by 10 years over the next 3 years. We have already brought that number down by 2.5 years just since 2021.
We at CSE, Inc. also believe in giving back to the sport that has given all of us so much. Through our established scholarship program Fastpitch Forever we provide opportunities for softball players to chase their dreams outside the diamond.
If you have any questions, you can contact Coach Hicks by email at This email address is being protected from spambots. You need JavaScript enabled to view it. or call/text at 979-236-3832 and he will get you answers or in touch with the tournament organizers.